Dr. Sherry J. Yennello
Regents Professor of Chemistry at Texas A&M University
Director of the Cyclotron Institute
Associate Dean of Diversity for the College of Science (2004 – 2014) 
Cyclotron Institute Bright Chair of Nuclear Science
Director of the Center of Excellence in Nuclear Training and University-based Research (CENTAUR)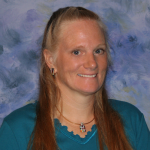 Educational Background
The
award-winning scientist
 is internationally known for her contributions to nuclear science. Her career began at the Rensselaer Polytechnic Institute, where she earned her B.S. in 1985. Prof. Yennello continued on to receive her Ph.D. at Indiana University in 1990 and worked as a postdoctoral fellow from 1991-1992 at Michigan State University. She was most recently recognized for her efforts in Equity & Inclusion by the College of Science with the Leadership in Equity and Diversity award and the Texas A&M Accountability, Climate and Equity Award.

Prof. Yennello is the program director for the Center for Excellence in Nuclear Training and University-based Research (CENTAUR). This five-year, $10 million Stewardship Science Academic Alliances Center of Excellence Program grant from the Department of Energy's National Nuclear Security Administration (DOE/NNSA) will help pursue research in low-energy nuclear science through experimental programs.
HIPPO – Horizon-Broadening Isotope Production Pipeline Opportunities
The Horizon-Broadening Isotope Production Pipeline Opportunities (HIPPO) collaboration, sponsored by the Department of Energy's Isotope Program, exists to expose students to the different activities that are required to provide the nation with radioisotopes needed for science and other applications. We are committed to bringing a diverse group of students to sites involved in research and production of isotopes across the country.
TREND – Texas Research Epanding Nuclear Diversity
The Texas Research Expanding Nuclear Diversity (TREND) collaboration, led by Texas A&M University, exists to provide nuclear science research opportunities for students from four Texas universities that serve primarily minority communities: Prairie View A&M University, Texas A&M University's Higher Education Center at McAllen, Texas Lutheran University, and The University of Texas at El Paso.